NEW YORK
(
December 18, 2015
)-
Joe DeGuardia
hopes to put a bow on the wrapping of an outstanding 2015
tomorrow
night (Saturday,
December 19
), in what would be an early Christmas gift from a pair of
Star Boxing®
pugilists –
Yunieski Gonzalez
 and
Joshua Clottey
– fighting on the
HBO Latino®
card at
Turning Stone Casino
in Verona, New York.
On the heels of the December 5 clean sweep at Barclays Center by the DeGuardia-promoted trio of Chris Algieri, Joe Smith, Jr. and Johnny Hernandez, Star Boxing now looks to run the table on 2015.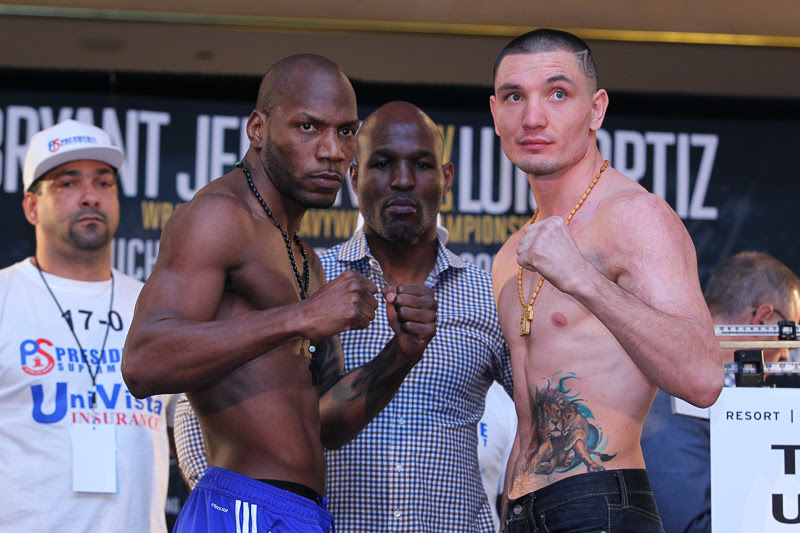 In the HBO Latino®main event, Star Boxing's Cuban light heavyweight contender Yunieski Gonzalez (16-1, 12 KOs) fighting out of Miami, Florida takes on the undefeated power-puncher, Vyacheslav "Lion Heart – Chigonskyy" Shabranskyy (14-0, 12 KOs) of Los Angeles, in the 10-round light heavyweight headliner. Both fighters weighed in today at 175 lbs.
"Every aspect of my training has been elevated to be able to make a great impression," said Gonzalez. "A victory
on Saturday
will keep me on the right track as I climb to the top of the mountain and establish myself as an elite fighter in the light heavyweight division. I have focused on turning my punches to maximize my power."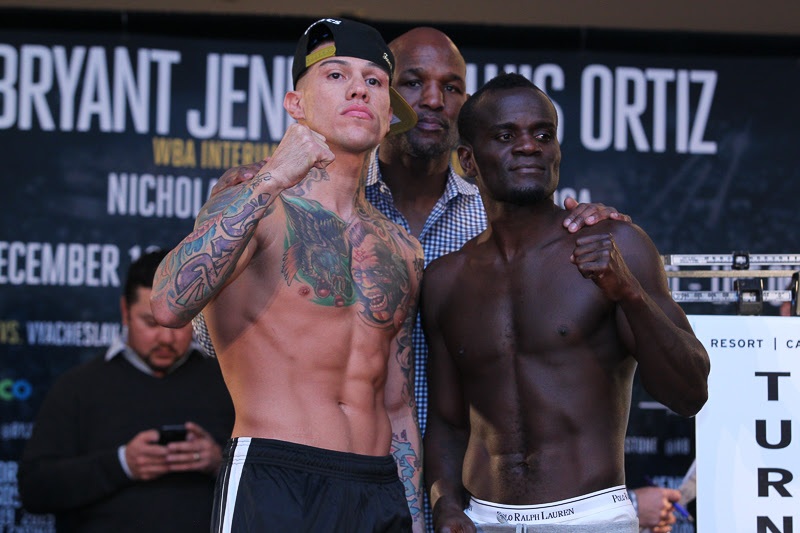 In the co-main event, former world title contender, "King" Gabriel Rosado (21-9, 13 KOs) of Philadelphia makes his highly anticipated return to the ring against Star Boxing's former IBF Welterweight World Champion Joshua "Grand Master" Clottey (39-4, 22 KOs) of Accra, Ghana, in a 10-round junior middleweight contest. Rosado tipped the scales at 158 lbs., while Clottey weighed in at 157 lbs.
"I'm approaching this fight, like all of my other fights: I train hard, eat correctly, get my rest properly and win," says Clottey. "I know Gabe is very tough and always comes to fight, so I expect a hard fight from him. I just need to stay focused and do what I need to in order to win. I want to be champion again, and I believe my experience to be one again."
The HBO Latino Boxing event will start at 
12:15 a.m. ET
/PT (tape delay) or immediately following the HBO Boxing After Dark telecast. The Boxing After Dark main event is Bryant Jennings vs. Luis Ortiz in a 12-round heavyweight bout for the WBA Interim Heavyweight Title. Nicholas Walters vs. Jason Sosa is a 10-round junior lightweight bout.
Tickets for the 
Dec. 19
 HBO Boxing After Dark and HBO Latino Boxing event start at $25, $35 and $60 for ringside seats plus applicable fees and are available at the Turning Stone Resort Box Office by calling 
315-361-7469
 or online at Ticketmaster
MEDIA CONTACTS
STAR BOXING
  Power Play International
      Your Social Media Marketing and Website Design Agency
      "Carrying Your Message Around The World"
ABOUT STAR BOXING ®
Star Boxing Inc. celebrated its 20th Anniversary in 2012. The company has produced some of the most exciting and memorable boxing events in recent history. Star Boxing continues to work with and develop a number of very exciting world champions, world rated contenders and young prospects. Star Boxing is proud that is has consistently brought credibility, integrity, and exciting fights to the boxing industry.  For more information on Star Boxing, visit their official website at www.StarBoxing.com and follow them on  Twitter @ Star Boxing and  Facebook /StarBoxing.
***All press releases are available in word and pdf documents.
Any attached Photograph(s) may only be used for news, information or promotional purposes and only for the period commencing on the date of this e-mail and ending 90 days later (the "License Period"). Any other use and any use after the License Period is strictly prohibited without permission in writing from Star Boxing, Inc. All inquiries should be addressed to Star Boxing, Inc., 991 Morris Park Avenue, Bronx, New York 10462.
Copyright © Star Boxing, Inc. 2011 All Rights Reserved.
0.7543859649122807
Star Boxing
Media and Public Relations